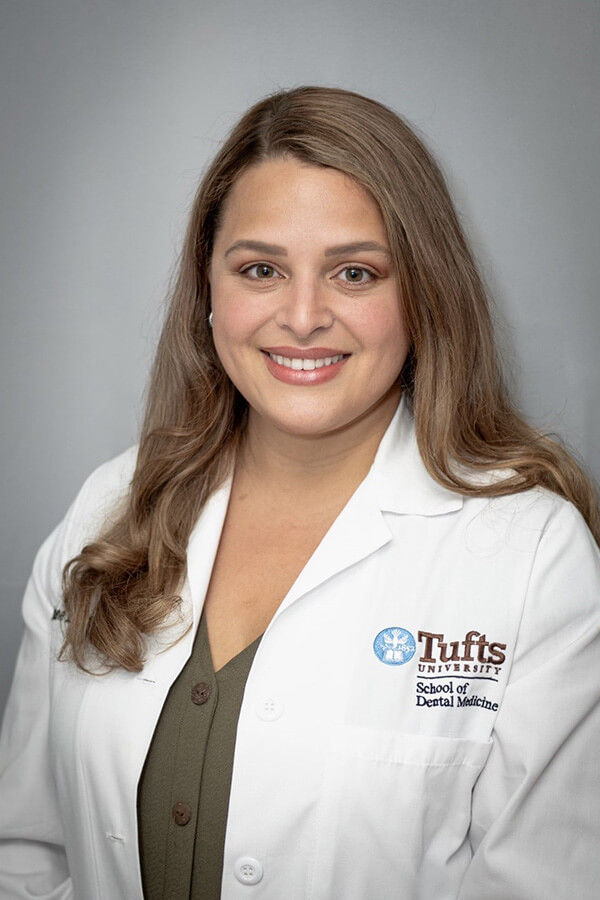 ---
Dr. Matos is a graduate of Tufts University School of Dental Medicine, where she earned her D.M.D in 2020. Prior to attending dental school, she received her Bachelor of Science in biology, pre-dentistry studies from University of Massachusetts, Dartmouth.
She is an esteemed member of dental professional organizations including the Massachusetts Dental Society (MDS), Rhode Island Dental Association (RIDA), and the Academy of General Dentistry (AGD).
Dr. Matos takes tremendous pride in delivering exceptional patient care, recognizing the crucial link between oral health and overall well-being. She firmly believes in the importance of educating patients about preventive dental care and strives to help them maintain healthy and beautiful smiles.
Driven by her commitment to excellence, Dr. Matos actively seeks out the latest advancements in dental treatment and technology through continuous education and hands-on training. Her dedication ensures that her patients receive the best care, using state-of-the-art equipment and treatment methods.
Outside of her professional life, Dr. Matos loves spending quality time with her family, cherishing every opportunity to create lasting memories with her daughter and husband. They spend their free time exploring the outdoors and going on walks in wooded trails or beaches.
In addition to her passion for dentistry, she is committed to her community, and strives to make a positive impact by expanding her expertise beyond the office walls.
---