South County Laser Dentistry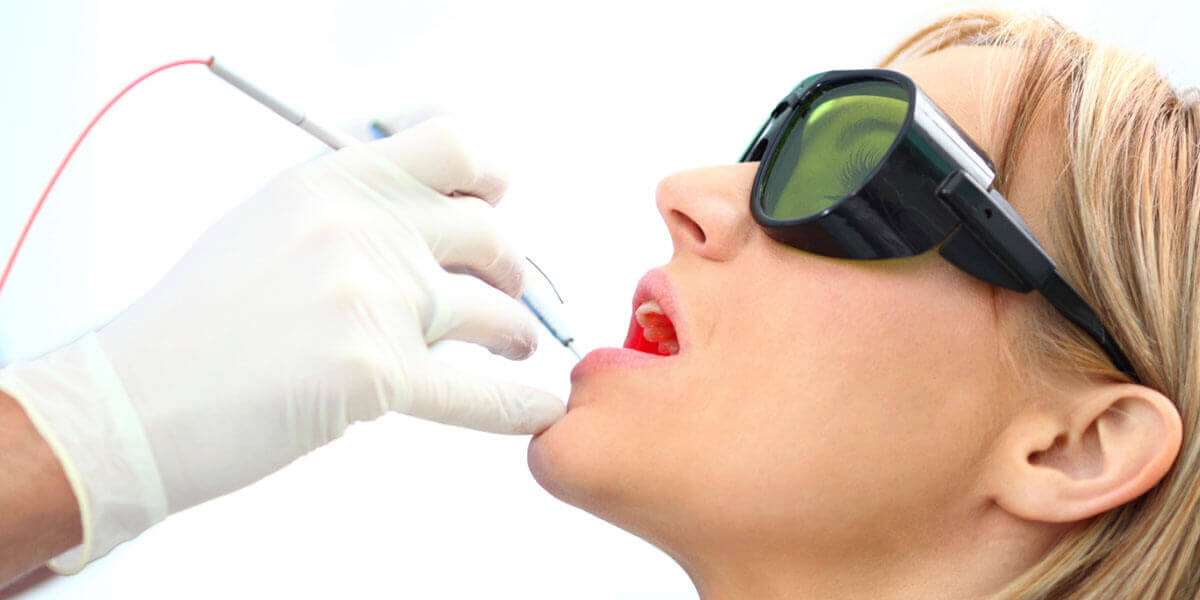 ---
Arrowhead Dental Associates provides laser dentistry services in Charlestown, RI. Call 401-364-6300 to learn more and schedule your appointment.
Dental lasers are one of the most exciting advances in the field of dentistry. They make getting needed dental care a more comfortable experience for patients and they improve outcomes by minimizing bleeding and infection risk. Our doctors have received training in laser dentistry and we're excited to be able to offer this service at Arrowhead Dental Associates.\
If you've had other medical procedures that used lasers, dental lasers work in much the same way. They emit a beam of concentrated light that acts as a cutting instrument in surgical and periodontal procedures. Compared to traditional methods, laser procedures are minimally invasive. In dentistry, we use hard tissue lasers for work on teeth, and soft tissue lasers for the gums, cheeks, and tongue.
Benefits of Laser Dentistry
---
We've chosen to provide laser dentistry at Arrowhead Dental Associates because it:
Allows procedures to be performed with no noise or vibration
Reduces heat, making procedures more comfortable
Produces minimal pain, meaning there is little to no need for anesthetic
Results in less bleeding during and after treatments, along with less swelling and discomfort afterwards
Has a faster recovery time
Requires fewer appointments
Increases the retention rate of dental implants
Minimizes damage to healthy tissue
Results in fewer infections and post-operative complications
---
Procedures That Use Dental Lasers
---
We use laser dentistry in the following ways at our practice:
Assisting in the placement of dental implants
Reshaping gum tissue
Tissue biopsies
Treating soft tissue lesions and ulcers
Removing areas of tooth decay
Eliminating infection in periodontal pockets
Fusing tissues together
Performing frenectomies to correct lip and tongue tie
Extracting teeth and performing other oral surgeries
---
Frequently Asked Questions About Laser Dentistry
---
What is laser treatment in dentistry?
---
Laser treatment in dentistry replaces the scalpel in soft tissue procedures and the dental drill in hard tissue procedures, instead using an intense beam of light energy to cut or vaporize tissue.
---
Is laser dentistry better?
---
Yes, when laser dentistry is performed by an experienced doctor, it has the ability to make treatments more comfortable and efficient, with a lower risk of complications like bleeding and infection.
---
Are dental lasers safe?
---
Yes, dental lasers are safe. Our doctors have received advanced training in laser dentistry, so you can feel confident knowing that they have the expertise to handle your procedure.
---
Does laser gum treatment work?
---
Laser gum treatment is an excellent treatment option for periodontal disease. Lasers can remove infected tissue from the gums and then help seal the gum tissue to the roots of the teeth, eliminating the periodontal pockets where plaque and tartar collect and cause infection.
---
Do lasers kill bacteria?
---
Lasers do kill bacteria, which is one of the benefits of laser dentistry—because the laser light destroys bacteria and sterilizes the area where we are working, the risk of infection is lower.
Call 401-364-6300 to schedule your appointment.