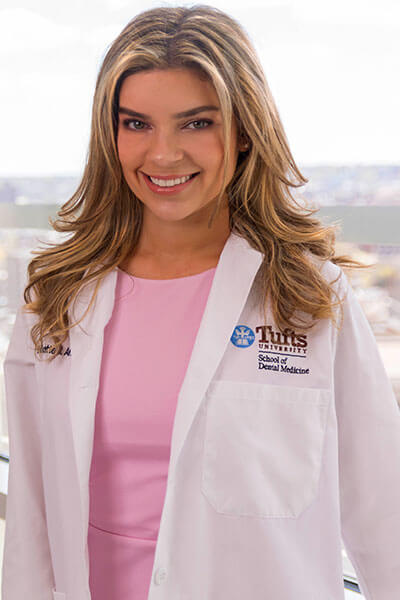 ---
Dr. Angioli graduated from the Tufts University School of Dental Medicine and received her Doctor of Dental Medicine (D.M.D). Her undergraduate education was at the University Of New York, Albany with a Bachelor of Science in Biology degree. While at Tufts, Dr. Angioli was the recipient of the prestigious Thomas B. Hunt Scholarship.
Dr. Angioli served as the Vice President of the Hispanic Dental Association. While in dental school Dr. Angioli participated in numerous global humanitarian projects to help underserved patients in Santo Domingo and the Dominican Republic.
In her personal time, Dr. Angioli and her boyfriend enjoy exploring shops for antiques and refurbishing finds for use in their home.
---